The Spirit's printed publication is published and sent to newsstands every Wednesday, 52 weeks a year. Our circulation has grown over the past year and continues to grow.
We offer many features to our weekly publication, which includes, coverage of local events, college and high school sports, classifieds, legals and the latest news all bundled into one publication.
Our weekly circulation is 5,000. The Spirit is constantly growing as is our circulation.We are now offering a PDF Edition which is sure to enhance our circulation to the internet community.
Circulation Map: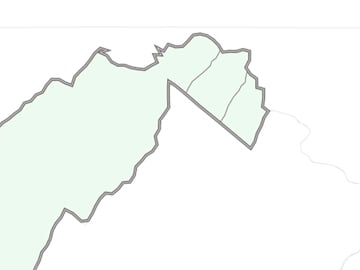 Places to pick up your copy of the paper:
Inwood:
Sheetz
Food Lion
ROCS (Shell)
ROCS (BP)
Dollar General
Middleway:
Dollar General
Ranson:
Dollar General
Valley Car Wash
Jefferson Pharmacy
Panera Bread
Rite Aid
Weis Grocery
7-Eleven (near Ranson post office)
7-Eleven (near Dairy Queen)
Charles Town:
Handi Stop
Towne Mart I
Towne Mart II
ROCS (Shell)  (near Melvin T. Strider Funeral Home)
Martin's Grocery
Walgreens
Wal-Mart
Food Lion (Somerset Plaza)
Liberty Mart
CVS (beside Martin's Grocery)
CVS (Washington St.)
Sheetz (near Hollywood Casino)
Sheetz (Rt. 340 -across from Aldi Grocery)
7-Eleven (corner of Washington St. and Jefferson Ave.)
7-Eleven (at other end of Jefferson Ave.)
7-Eleven (near Wal-Mart)
ROCS (Shell) (Somerset Plaza)
Spirit of Jefferson office (114. N. Charles St.)
At box outside of Charles Town post office (Washington St.)
Halltown:
EZ Mart (Rt. 340)
Summit Point/Rippon:
Railside Market
Kearneysville:
Black Dog Coffee
Seven Seas
Sheetz (old Rt. 9)
Shop N' Save
7-Eleven (Baker Heights)
Harpers Ferry:
Torlones
Sweet Springs (Va.)
Tri-State Exxon
Bolivar Liquors
7-Eleven (Bolivar)
Guide Shack (Bolivar)
Shepherdstown:
H-Mart
Four Seasons Books
Shepherdstown Sweet Shop Bakery
Betty's Restaurant
Sheetz
Rite Aid 
Food Lion
Shepherdstown Pharmacy
Dollar General
7-Eleven
Martinsburg:
ROCS (Rt. 45)
Wal-Mart
Martin's Grocery
Sheetz 
Shop N' Save (Winchester Ave.)