HARPERS FERRY—For the first time, the works of influential African-American poet and writer Langston Hughes are coming home this Saturday, in a sense. David Mills, an actor and also a poet, will be bringing his one-man show, a dramatic rendition of characters in Hughes' poetry and short stories, to Harpers Ferry where Hughes has a historical connection.
Hughes' maternal grandmother's first husband was Lewis Leary, a follower of John Brown, killed in the 1859 raid at the armory in Harpers Ferry. Hughes wrote a poem about it called, "October 16: The Raid." Mill's performance will take place in the John Brown Museum.
"I've performed in national parks before but not in Harpers Ferry. It's significant," Mills said.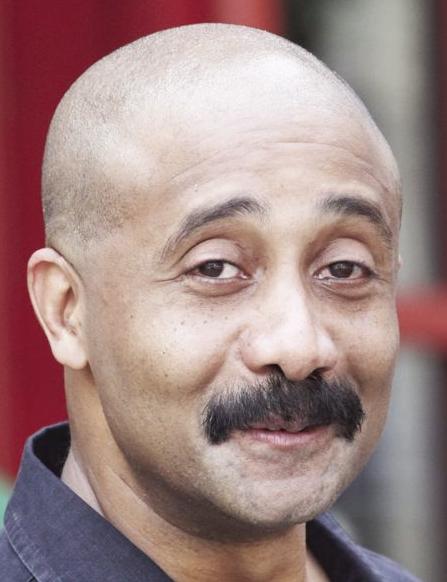 Mills, who has been doing his one-man show for 20 years, has a very personal connection to Hughes that inspired his show.
"I lived in Hughes' home in Harlem for three years," Mills said.
Hughes, who lived from February 1, 1902 to May 22, 1967, was originally from Joplin, Missouri. He moved to New York City where he made his career. He was one of the earliest innovators of the literary art form called jazz poetry. He was known as the leader of the Harlem Renaissance. He was a social activist who was not only a poet but a novelist, playwright and columnist.
"A lot of people don't realize he wrote more than poetry. He wrote numerous plays and short stories. He was extremely prolific. He wrote the lyrics to 'Street Scene' on Broadway in 1946 for example. He was one of the first African Americans to have visibility on the great white way (Broadway), no pun intended," said Mills.
Mills said many critics at the time didn't take Hughes' work seriously because he wrote in a folk idiom or a form of expression natural to a language, person, or group of people.
"He chose to write the way people speak. He was speaking for the voiceless. The common person. The choices he made were driven by character," said Mills.
Mills personifies those characters from Hughes' works in his performance, which includes women and men, whites and blacks.
A graduate of Yale who holds two Master degrees, Mills also teaches creative writing. After Saturday's performance, he will be holding a poetry workshop.
"I'd also like to encourage people to expose themselves to Hughes' literary works. A good example of his short stories can be found in, 'The Ways of White Folks'," Mills said.
The collection of short stories in, "The Ways of White Folks," are considered to be some of Hughes' best work. A review in Amazon refers to the stories as acrid and poignant. Hughes depicted black people colliding — sometimes humorously, more often tragically — with whites in the 1920s and '30s.
Mills' one-person show on Langston Hughes takes place at 1 p.m. on the second floor of the John Brown Museum on Shenandoah Street. The performance is free but pre-registration is required by contacting the Harpers Ferry Park Association at 304-535-6881 or email info@hfpawv.org.